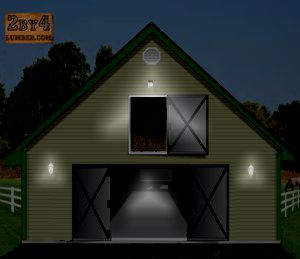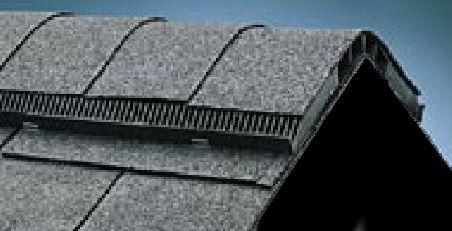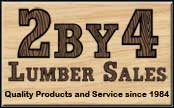 Where your dollar
goes farther.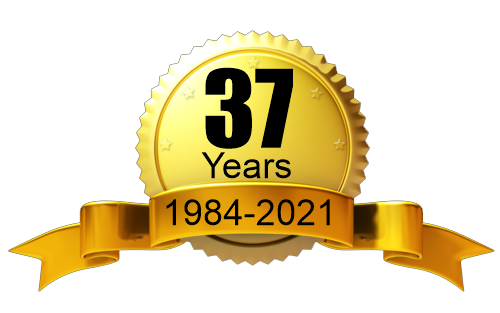 26 x 36 Barn Package
With Hay loft


Package includes:
Note: Stairs to attic not included. Truss design may change for different locations, which may
result in a slightly different price for the truss portion of this package. This package is for
material only. Floor not included.
$22,699*
Specially designed trusses to
support Hay Bail weight.
60' of Stall wall studs and plates.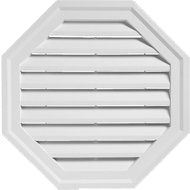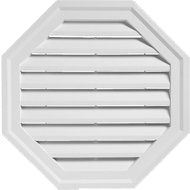 *Due to Market fluctuations, prices subject to change without notice.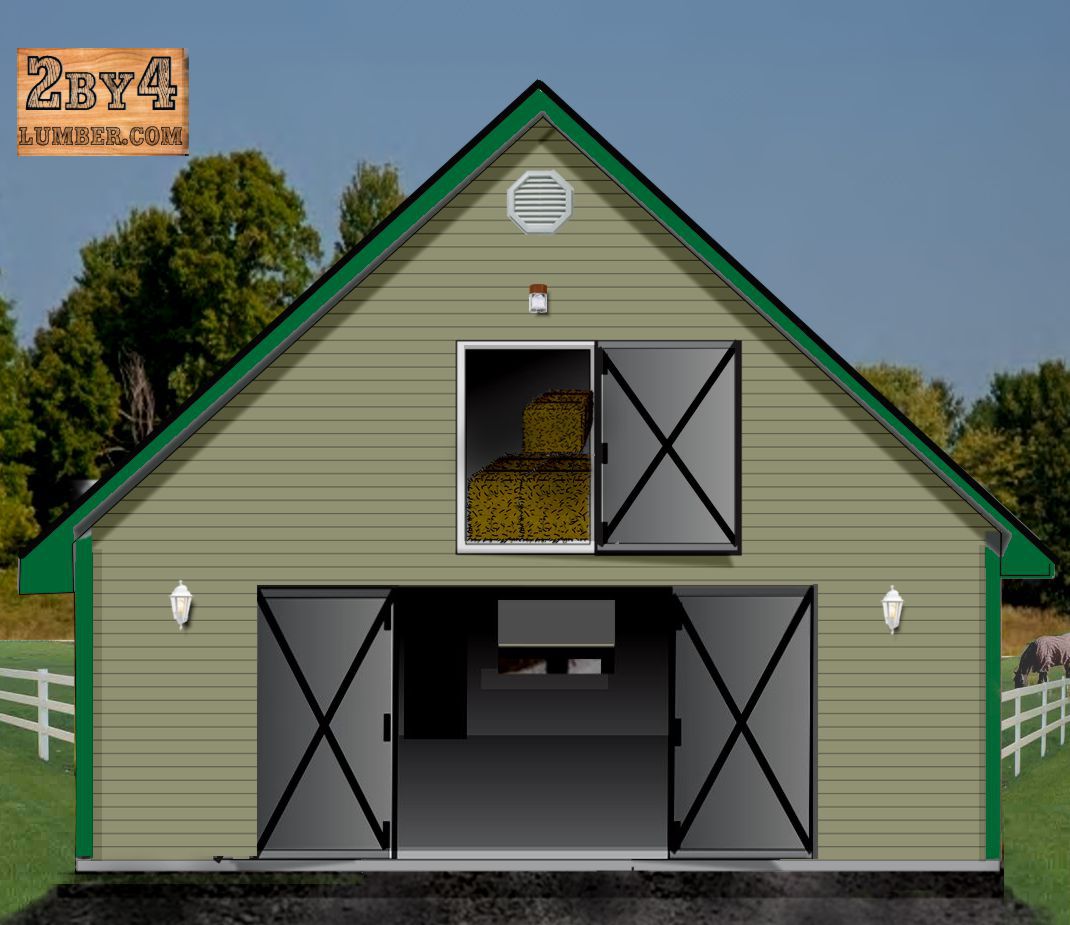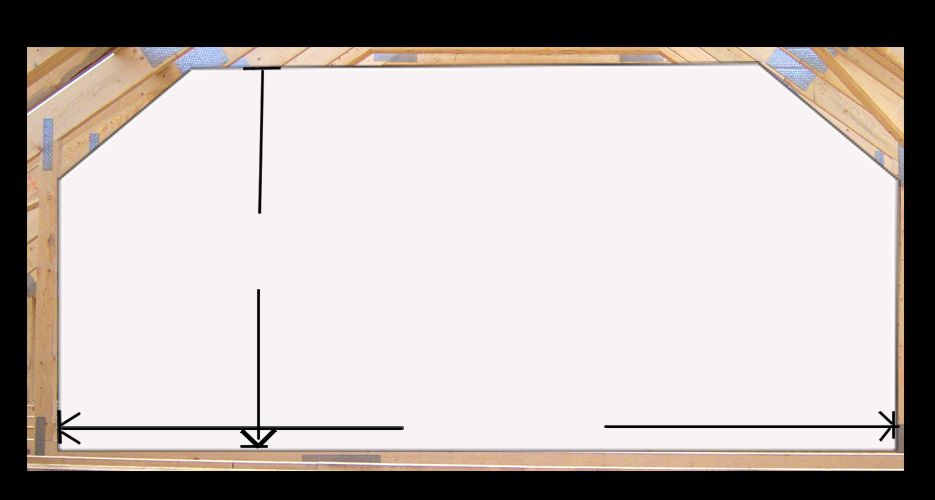 Deluxe Electrical Package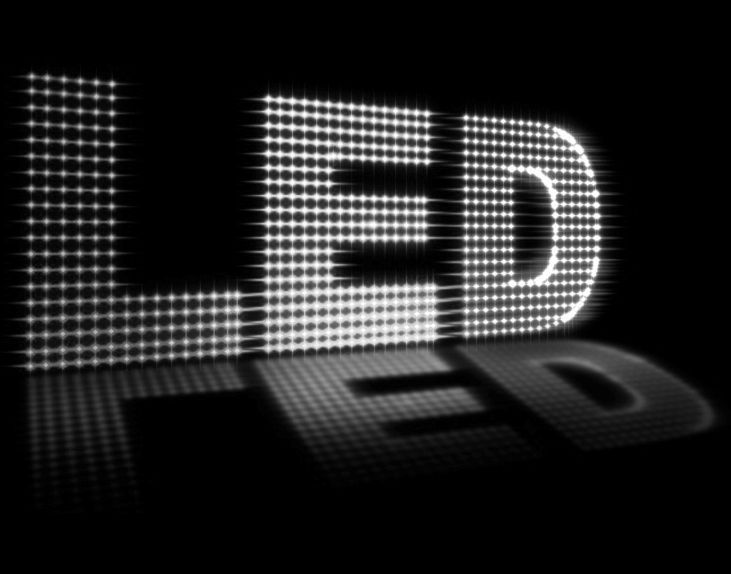 100 amp panel, Breakers, Exterior LED Lights, Dusk to Dawn Light, Interior LED
lights, 2nd floor lighting,
misc plugs, switches,
14/2 wire.

1 pc. Laminate roofing shingles, Synthetic roof underlayment, ice and water protection, Aluminum drip Edge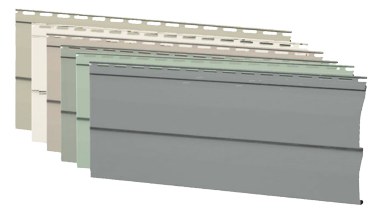 Many standard colors to choose from. Includes vinyl perforated soffit, trim accessories, nails, housewrap, tape.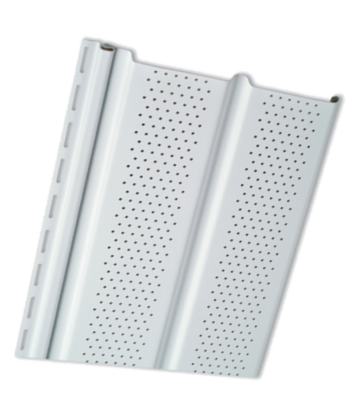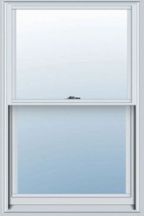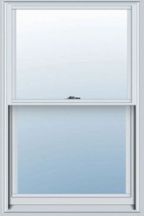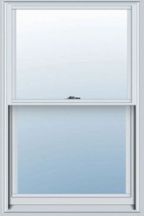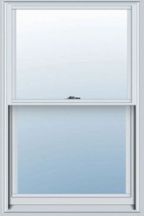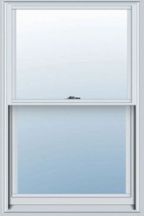 Includes ( 5) main floor windows plus larger rear upper floor window.
Ridge vent (peak) plus gable end vents. Rear upper floor window (when open) also provides additional ventilation.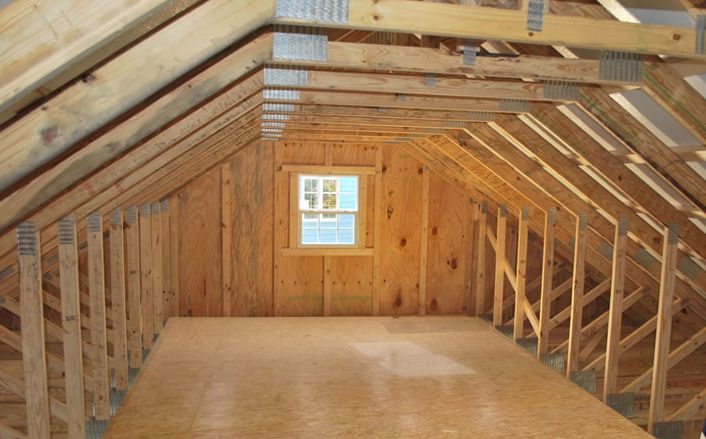 Wall and roof sheathing. 2nd floor sheathing included (5/8" spruce T&G Plywood)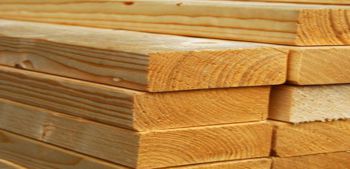 2 x 6 Framing (studs- 16" o.c.).
2 x 10 windows/door headers. All structural lumber is grade stamped for quality.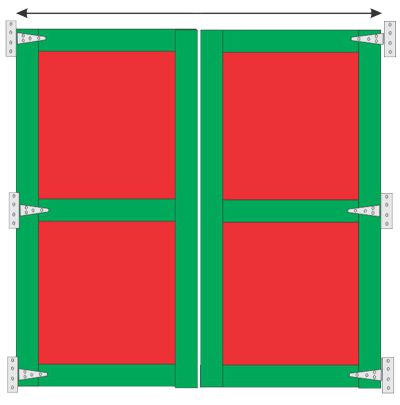 Includes sheathing and framing nails, Roofing nails, door and gate hardware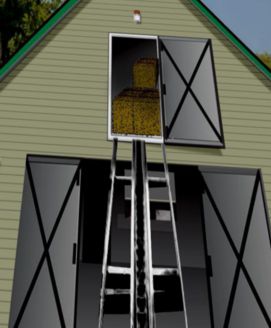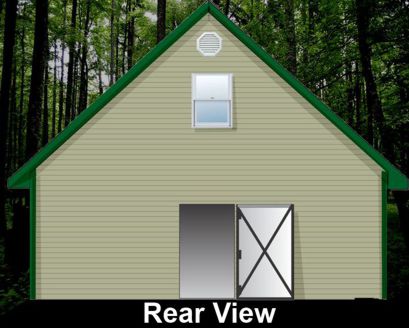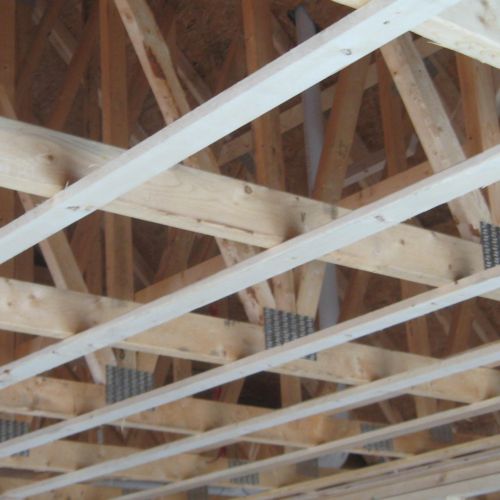 Included for 1st and 2nd floor ceiling.